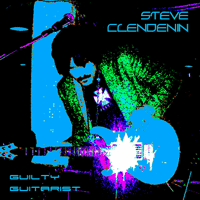 Hear a sample from Steve Clendenin's Gulity Guitarist CD.

Sound Vision Studios offers recording, editing, mixing and mastering services by a professional producer and audio engineer with over 10 years experience in the recording industry.


From audio recording in a 24 track 2" reel analog recording studio to mastering ProTools, the leading digital recording software used in the music industry, we have the experience and know how to get the desired results for any audio project your company needs.


• Voice and Instrument Recording.
• Audio Editing and Mixing on profesional digital recording system.
• Song Writing and Composition.
• Sound Effects.
• Jingles for TV Commercials.
Have a listen to other recordings we've done.